is a New Launch, Spacious Freehold Landed residences for multi-generational family living.
It is located in the private residential enclave along Lorong Kismis / Upper Toh Tuck Terrace / Eng Kong Terrace / Eng Tong Road.
3-storey five(5) en-suite bedrooms, basement, attic and an open roof top terrace, and a Home Lift to every levels. A perfect home for family.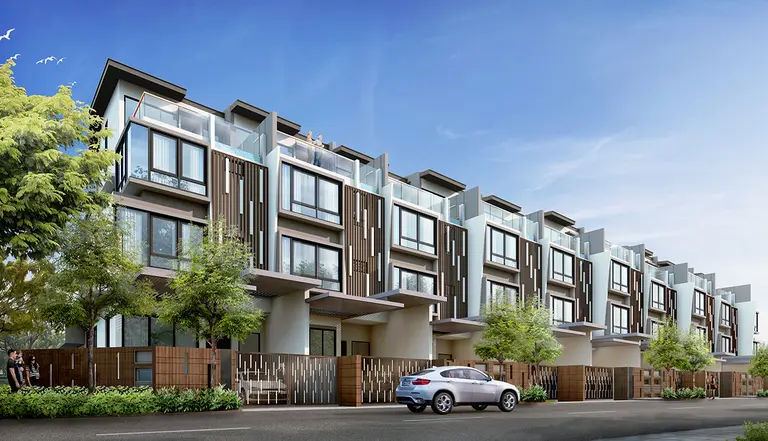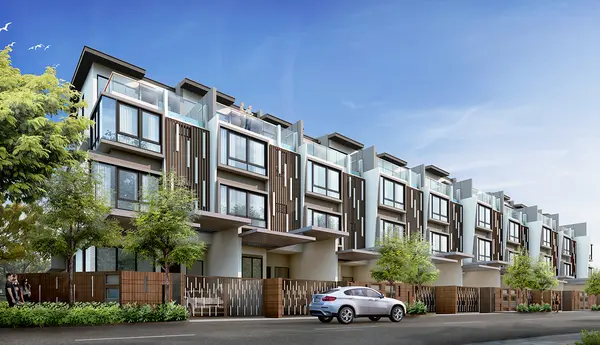 KISMIS RESIDENCES
Freehold Landed Homes
for generations to come
CHOICES of 31 Inter and Corner Terraces
Visit Our Show Unit Today!
Please call us: Call

9620 1223

31 Landed Units
Land size : from 1,615 – 2,217 sf
Built Up : from approx. 4,780 – 5,543 sf
Freehold
Corner and Inter Terrace
3-storey + Basement + Attic
Home Lift to all levels
5 spacious en-suite bedrooms
Modern contemporary architectural design with luxurious fittings
2 car park porch
I would like to view an actual unit of KISMIS RESIDENCES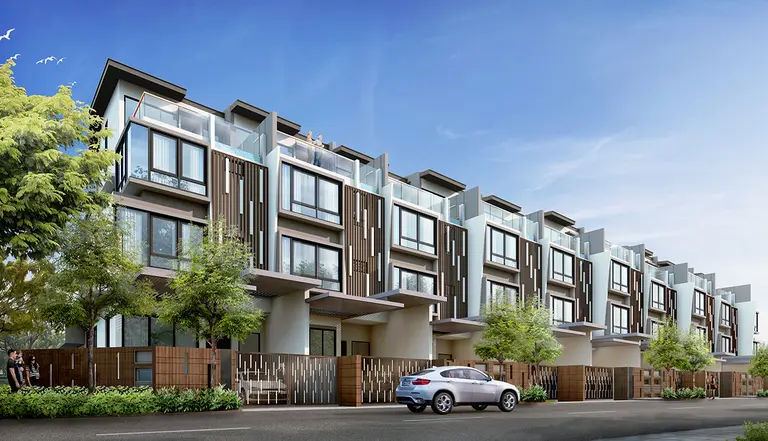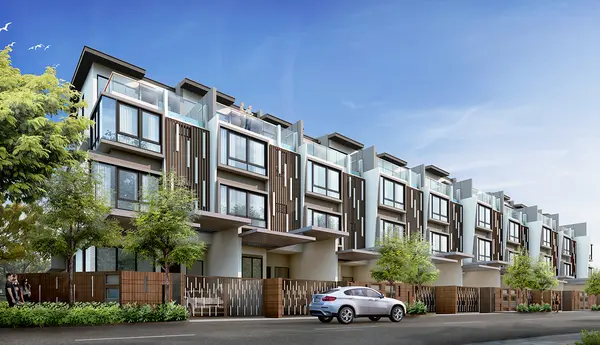 Mordern contemporary architectural design with sophisticated touch and interesting facade expression.
Kismis Residences Location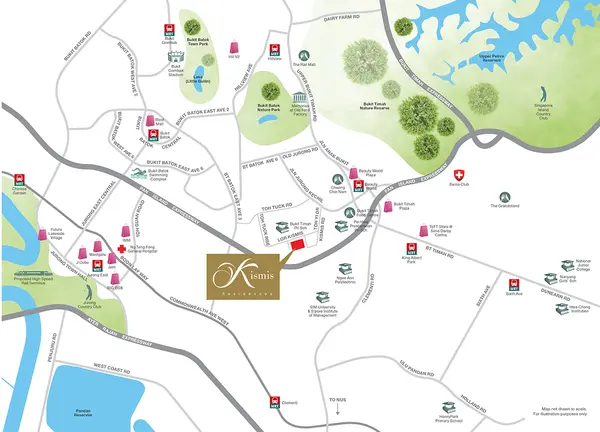 District 21, Upper Toh Tuck Terrace
Matured low density housing estates
approx. 1 km to Beauty World MRT station.
Nearby hawker centre, schools such as Hwa Chung, MGS
Nearby Eng Kong Garden playground / park
As for Freehold vs Leasehold landed housing, you may like to check out Nim Collection along AMK Ave 5
Your Rooftop Terrace in
Kismis Residences
Your cosy and breezy spot for both alone time and social gatherings.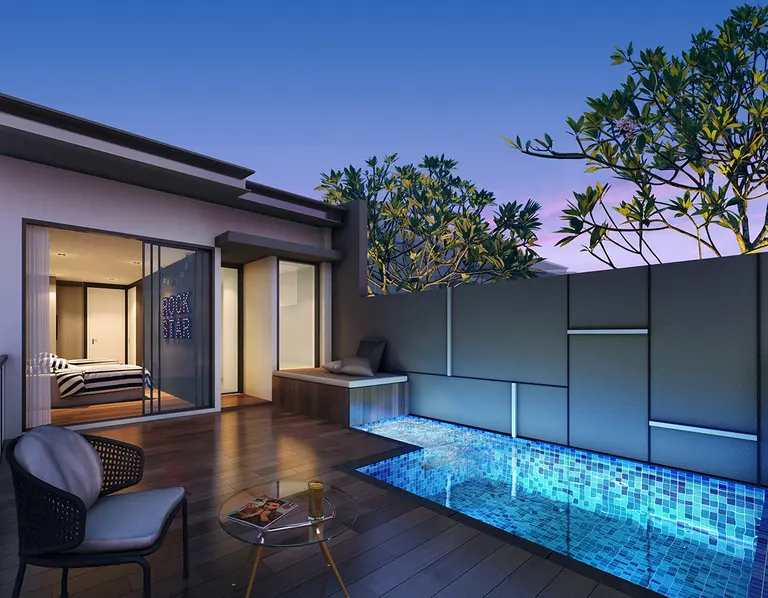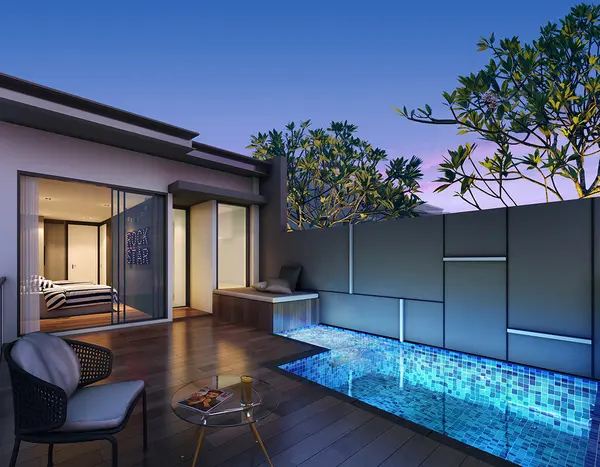 Simply take your home lift to access it. Set up to take advantage of a charming, al fresco ambience, the Rooftop Terrace is ideal for leisurely breakfasts in th eday and chilling out at night. Fire up a barbecue, soak away fatigue in the jet pool, or lay back and stargaze. Bring your close ones even closer together in this open space.
Please call us Today!: Call

9620 1223

for a on-site presentation on Kismis Residences.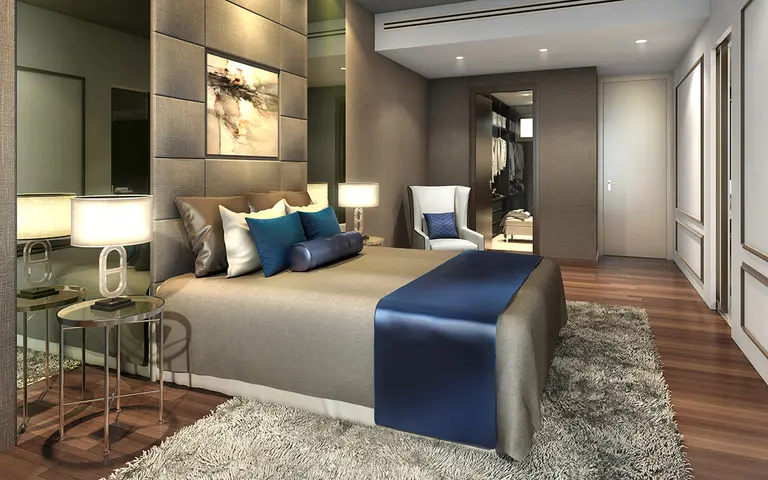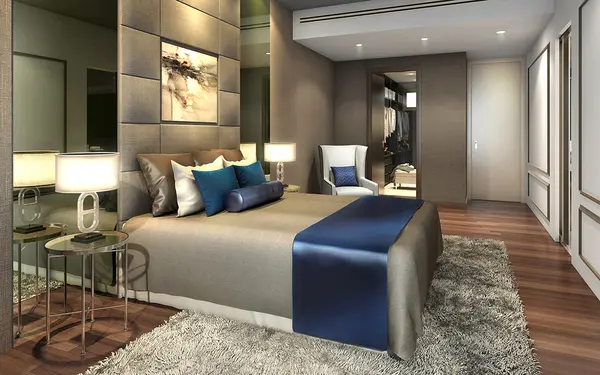 Spacious bedrooms
5 bedrooms + ensuite baths. The bedrooms are arranged such that each will enjoy full view / frontage.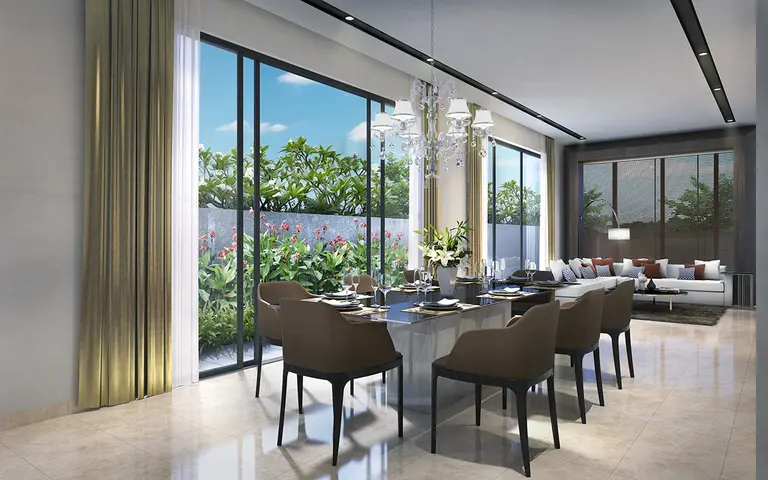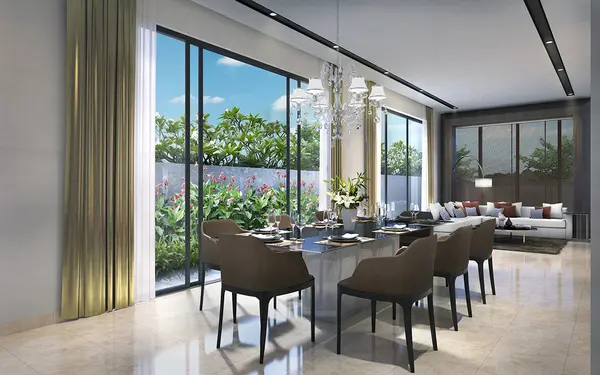 Maximise usable areas
The ensuite baths, home lift and staircase circulation areas are tucked to side to maximise the usable areas.
Site Plan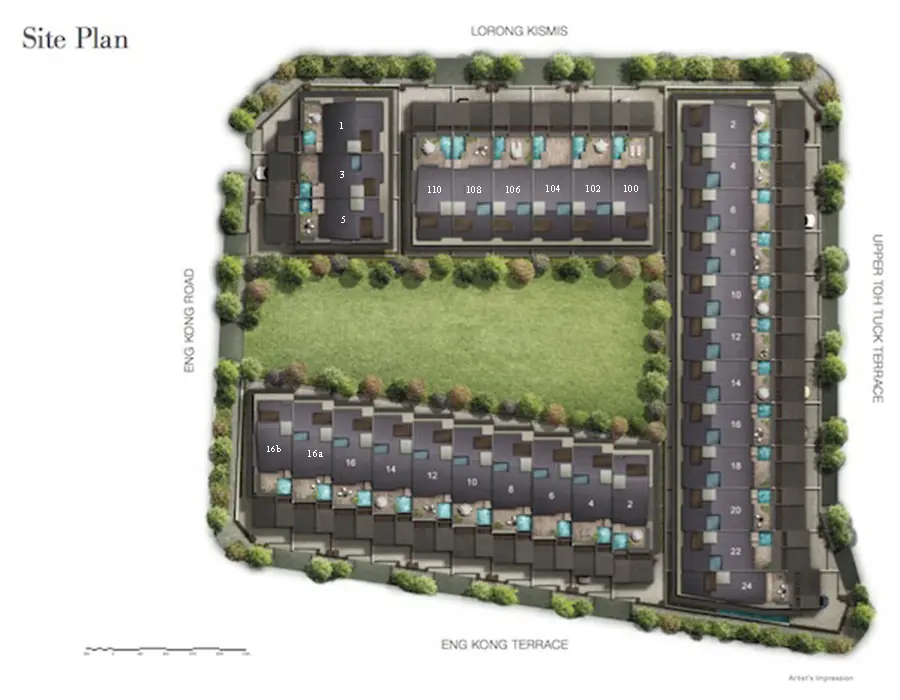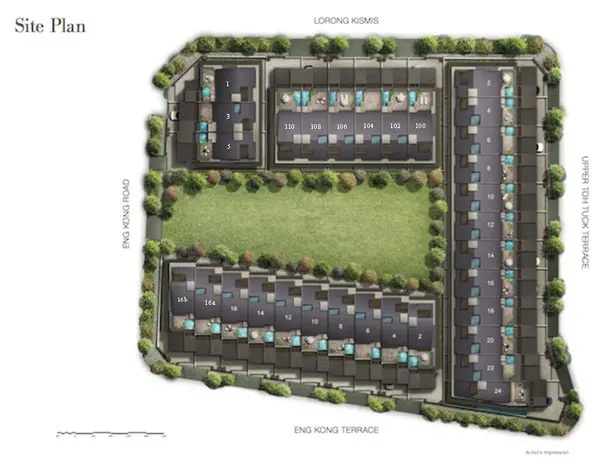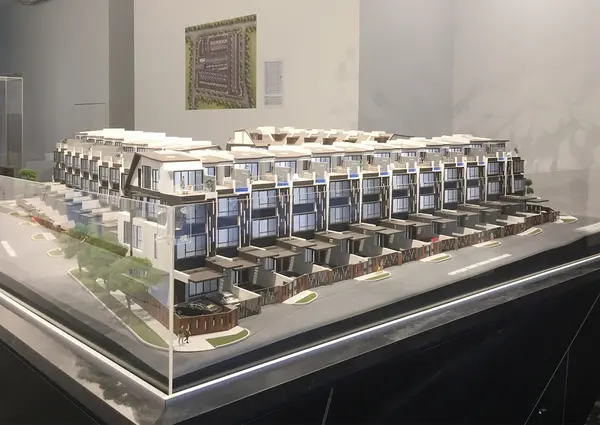 3-Storey + Basement + Attic
Cross-sectional view of Kismis Residences TB series Inter-Terrace.
Home lift to all levels, from Basement to Attic.
Floor Plans
5 Eng Kong Road, Singapore ( Corner Terrace )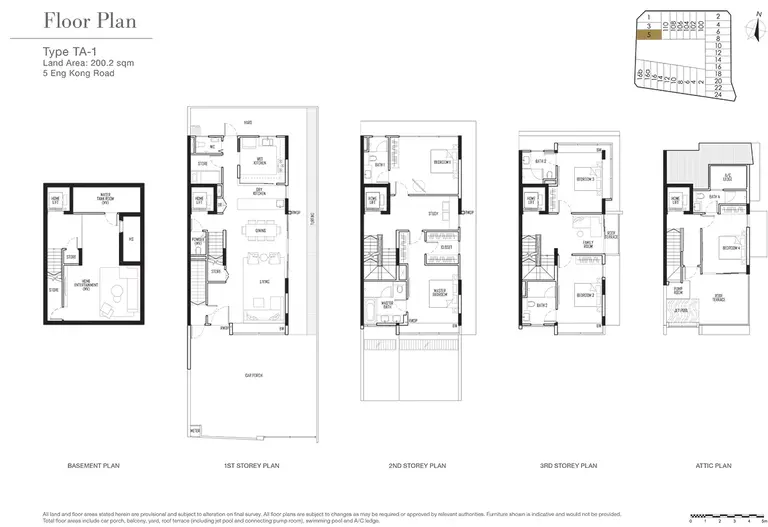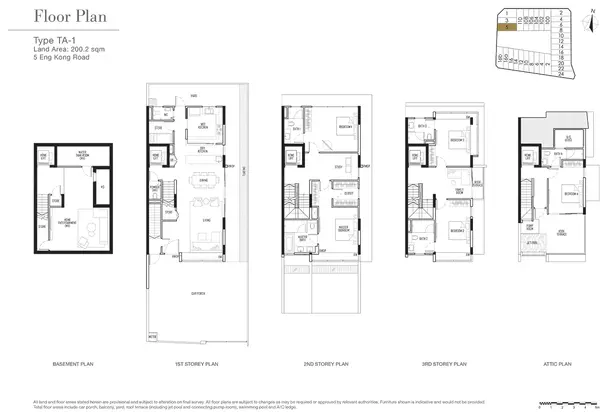 102 & 106 Lor Kismis, Singapore ( Inter Terrace )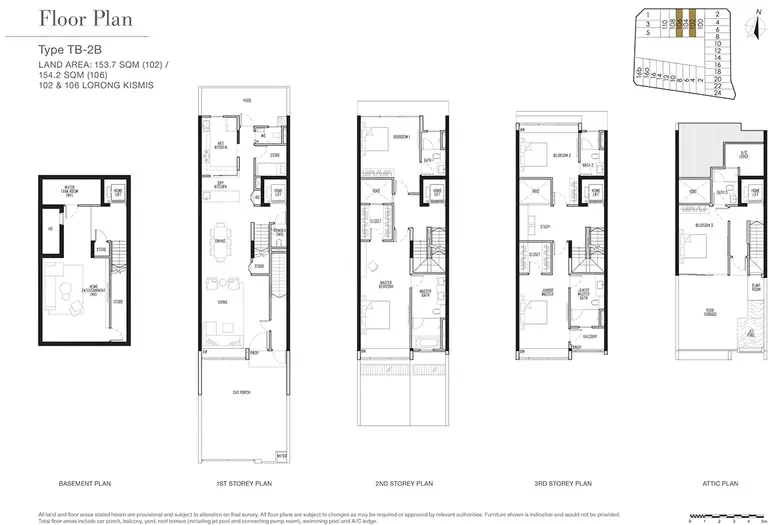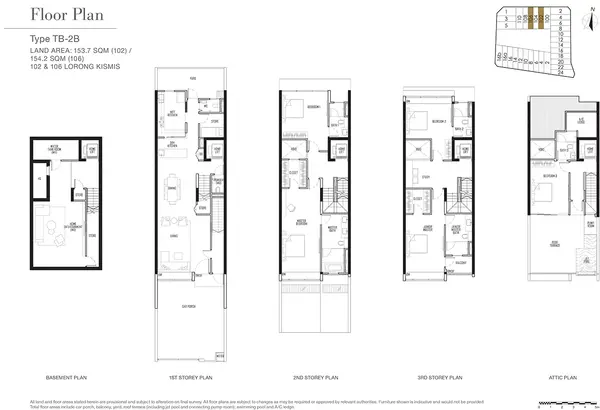 4, 8, 12 & 16 Upper Toh Tuck Terrace, Singapore ( Inter Terrace )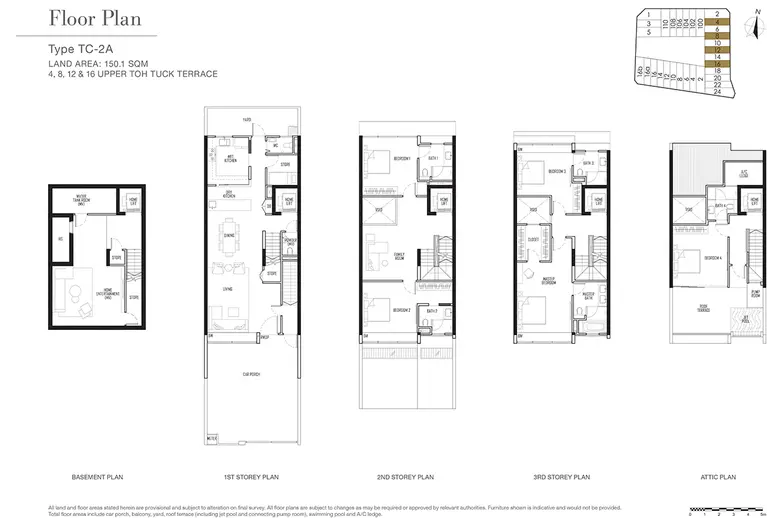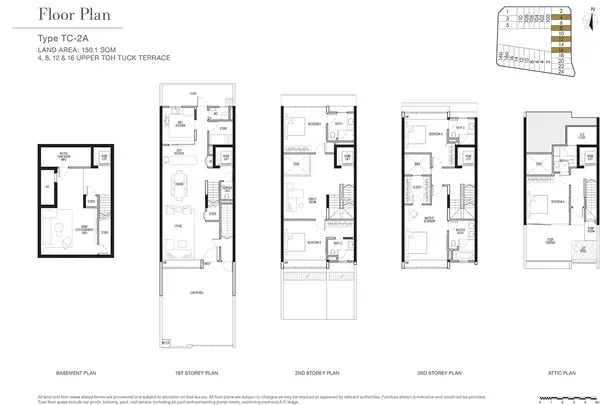 16b Eng Kong Terrace, Singapore ( Corner Terrace )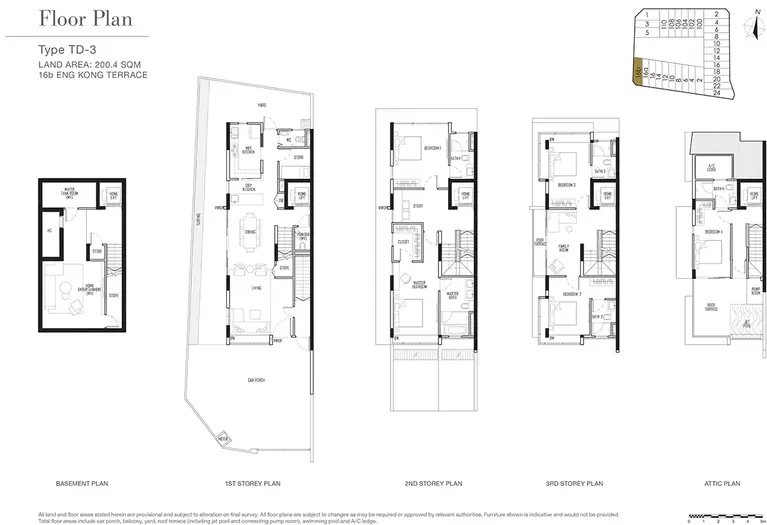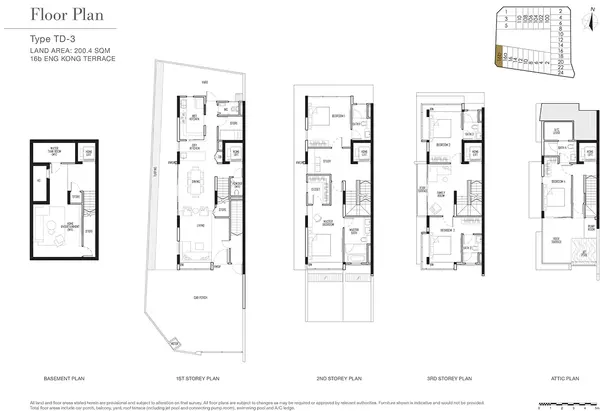 Expression of interest to know more about Kismis Residences
Other properties may be of interest to you.
Kismis Residences Gallery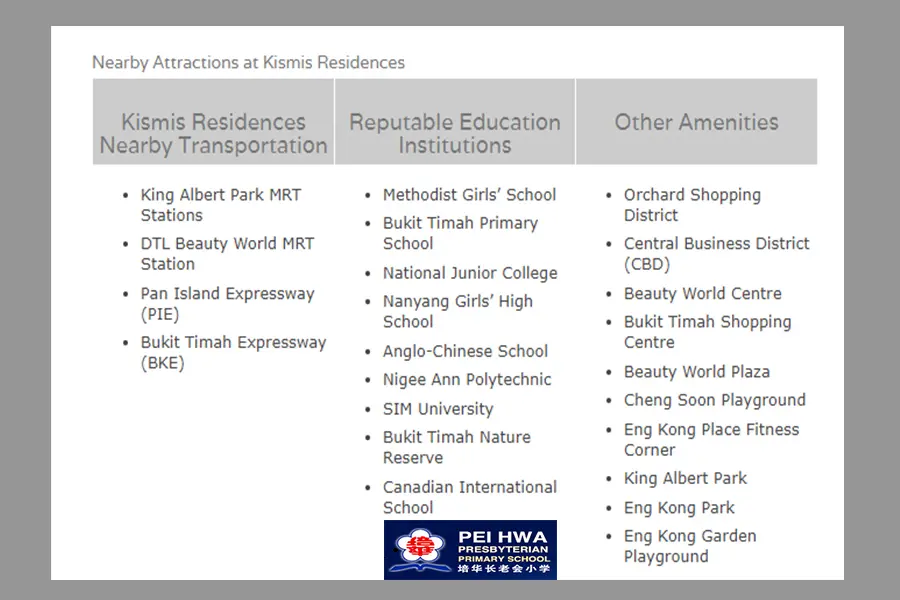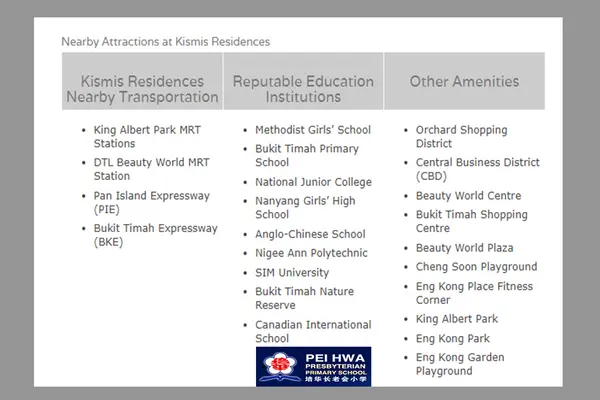 Getting to everywhere is a breeze in Kismis Residences. Near Bukit Timah Nature Reserve & Bukit Batok Nature Park. Near to retail and lifestyle malls like The Grandstand, Hill V2, JEM and Westgate.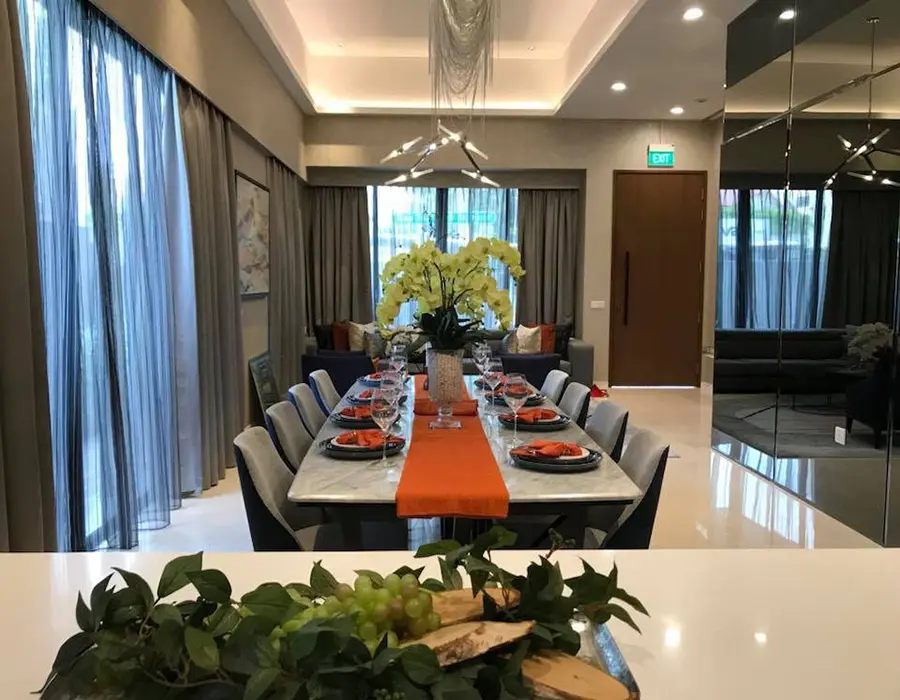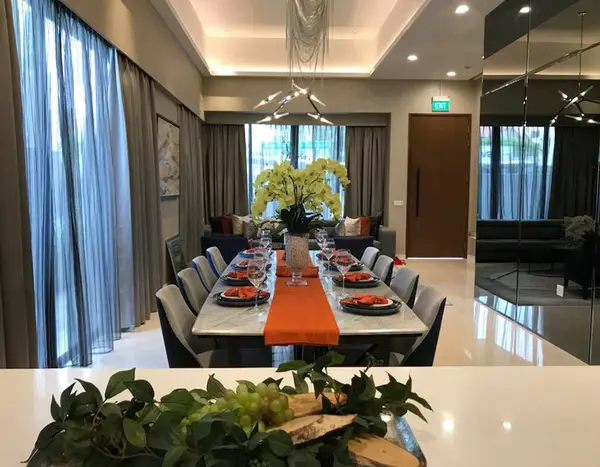 Modern contemporary with sophisticated touch.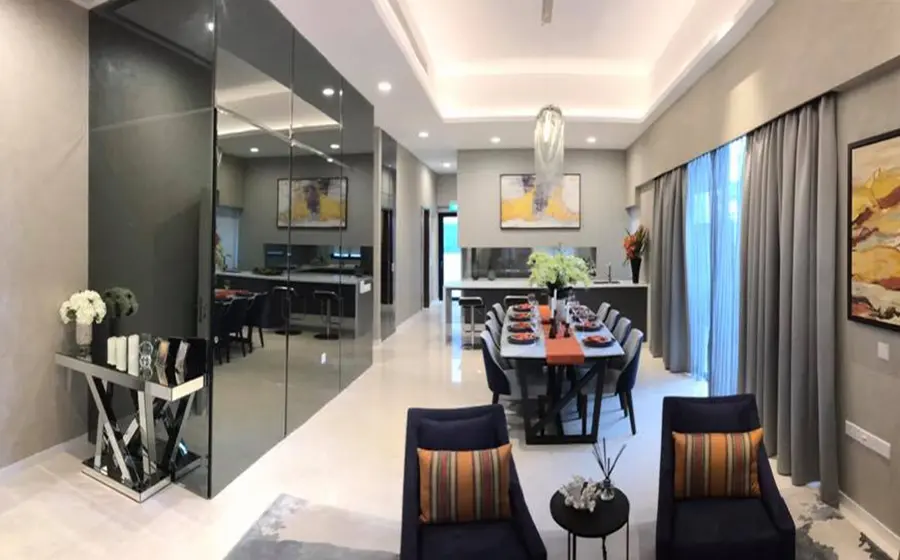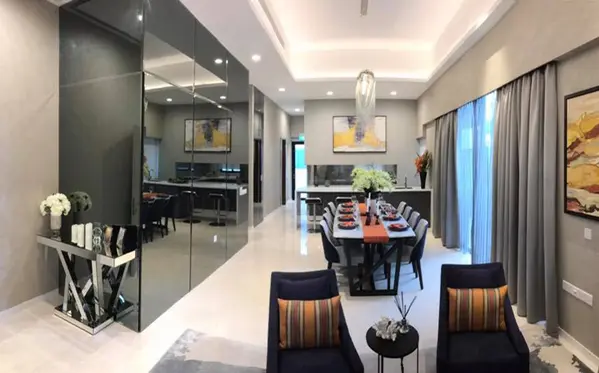 The home lift and staircase circulation areas are cleverly tucked to one side.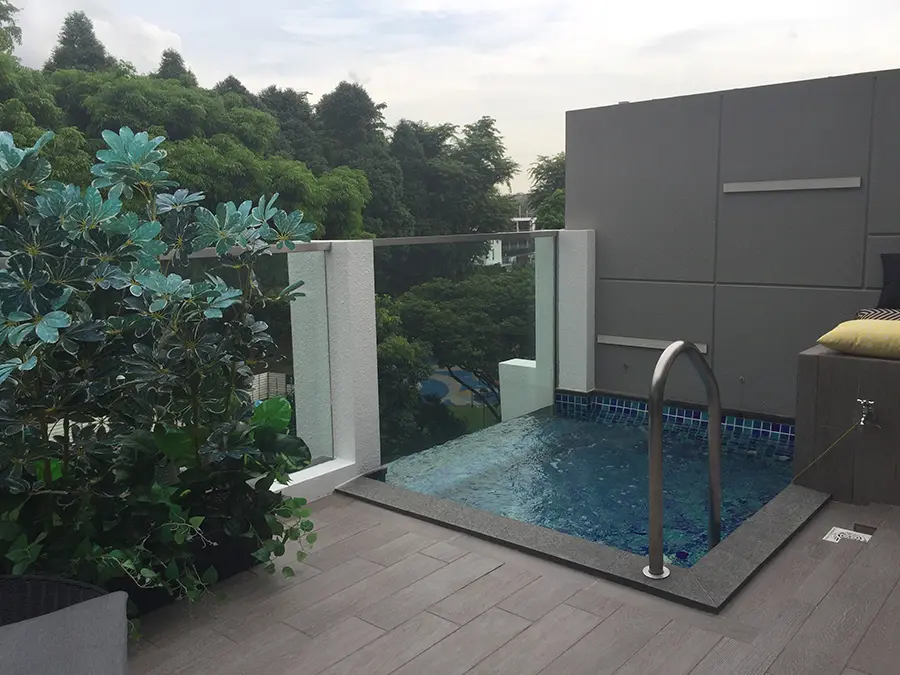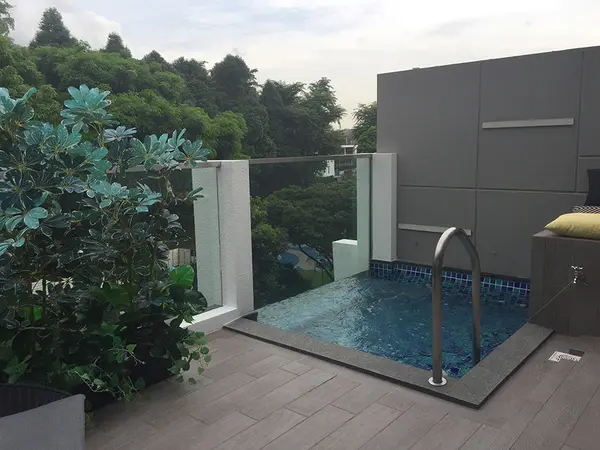 The Jet pool at the RoofTop Terrace, your cozy spa.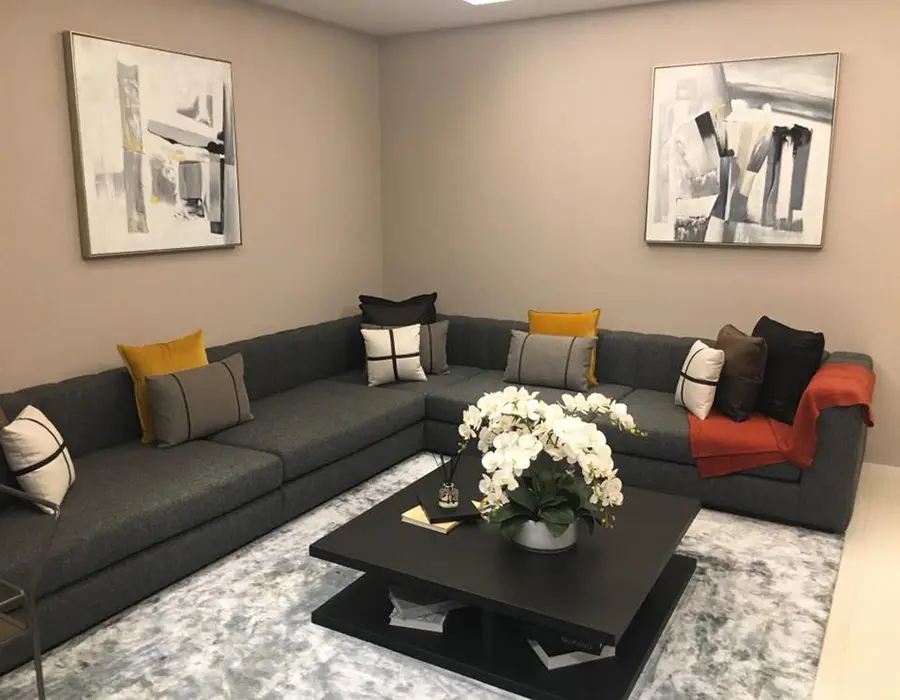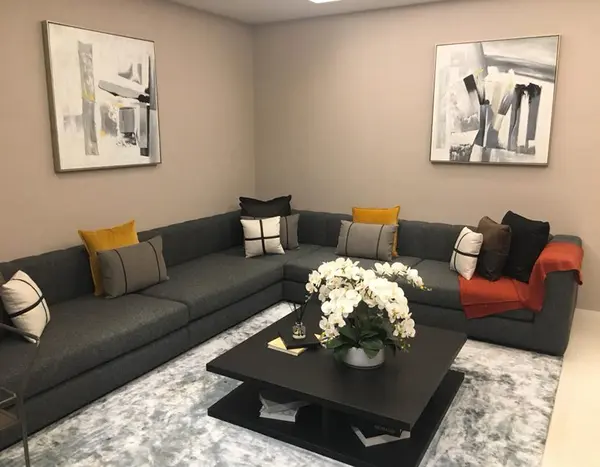 A separate access to your entertainment area at the basement.
About the developers
Kismis Residences is developed by Newfort Alliance (Kismis) Pte Ltd, a joint-venture partnership between Low Keng Huat (Singapore) Ltd, a public listed company in Singapore and Wenul Development Pte Ltd.
Newfort Alliance (Kismis) Pte Ltd brings with them the combined experience of many decades of various types of property developments in Singapore.
Low Keng Huat (S) Ltd had developed many prestigious high-rise residential and commercial developments. Their recent developments include Duchess Residences at Duchess Avenue, Southbank at North Bridge Road and The Minton at Hougang St 11.
While Wenul Development Pte Ltd has in its recent portfolio the luxurious EstriVillas at Jalan Lim Tai See and Shamrock Villas at Namly Place amongst many others.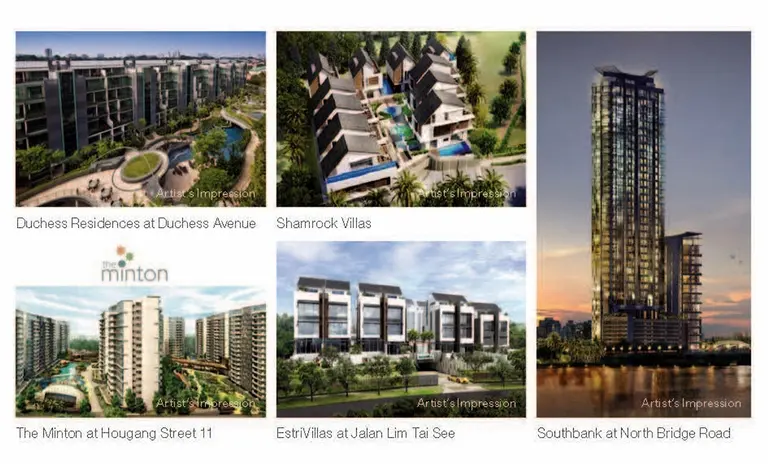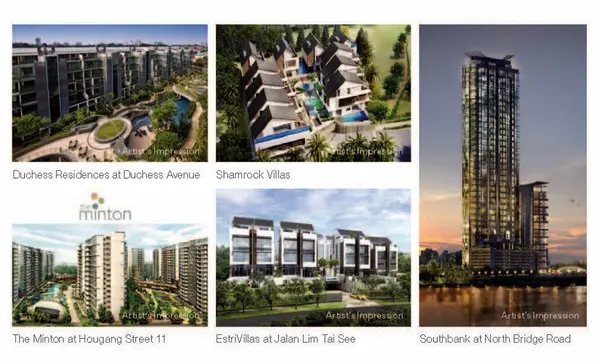 KISMIS RESIDENCES
RARE
FREEHOLD

LANDED UNITS
@LARGE BUILT-IN AREA FROM 4700 sq ft
@PRIVATE LIFT ACCESS TO ALL LEVELS
STRATA UNITS ALSO AVAILABLE AT TRANQUILIA @KISMIS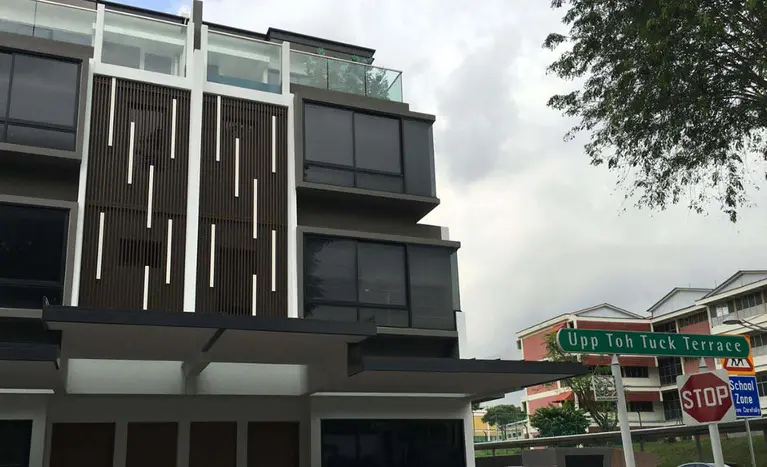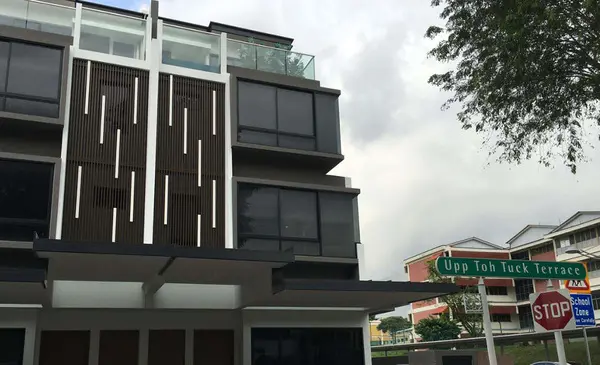 Kismis Residences will likely be ready for your move-in in Mid-2018.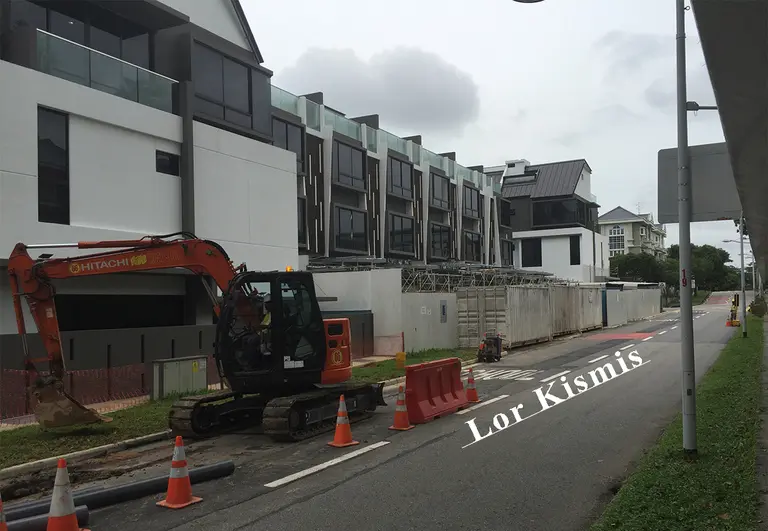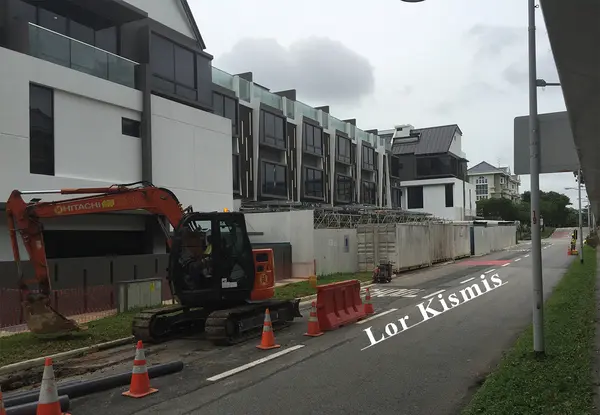 Lor Kismis is an excellent location within established residential estate.
VISIT KISMIS RESIDENCES TODAY!
Please call us Today!: Call

9620 1223

for a on-site presentation on Kismis Residences and View the show unit.