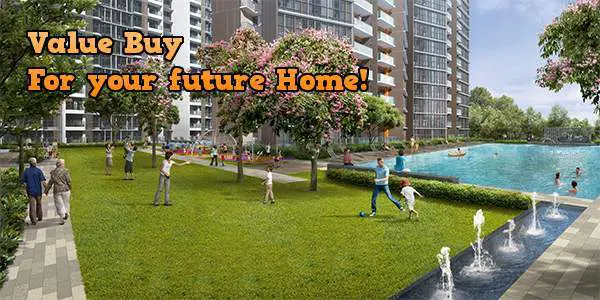 Introducing a brand new Condo, Sims Urban Oasis at the edge of Singapore City, at the junction of Sims Drive and Aljunied Road.
Sims Drive is set on a Transformation with the many exciting urban renewal and commercial projects upcoming around its vicinity.
Sims Urban Oasis Condominium  is about 300m (5-minutes walk) from Aljunied MRT station which is one station to Paya Lebar MRT Interchange.
Location Location Location -Excellent Connectivity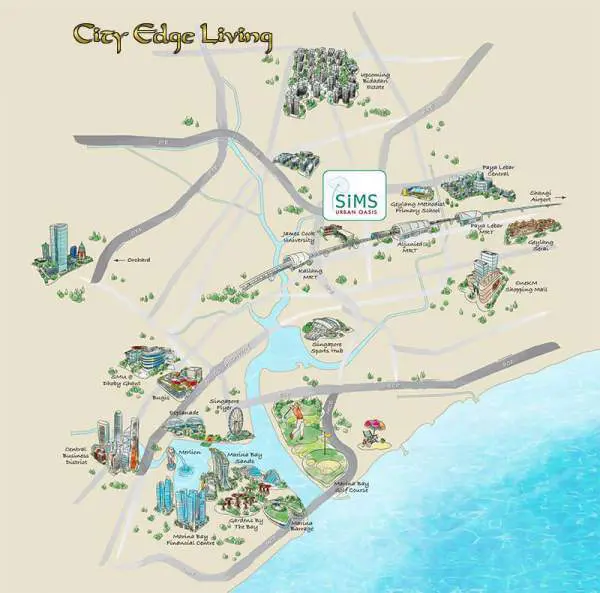 5-mins Walk to Aljunied MRT Station (EW9)

15-mins Drive to Central Business District (CBD)

5 MRT stops to Raffles Place

10 mins. walk to Kallang and Guillemard

5-mins Drive to Kallang Sports Hub
Educational Institutions Nearby

Sims Urban Oasis

Condo
Canossa Primary
Macpherson Primary and Secondary
Geylang Methodist Primary and Secondary
Bendeener Primary
Cedar Primary and Secordary
Cheung Cheng High (Main)
Broadrick Secondary
Northlight School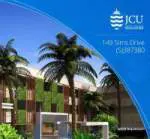 James Cook University (JCU) Singapore has secured the former site of Manjusri Secondary School (site area approx. 24,000 sqm) in Sims Drive to build its new campus with aim to expand enrolment to 7,500 students in 3~5 years time from the current 3,400 students.
Brief Outline of This Project
Project Name: Sims Urban Oasis
Project Description: 99-years Leasehold Condominium
District: 14
Address: Sims Drive
Site Area: 23,900.10 sqm or 257,260.7 sqft
No. of Units: 1,024 units of Suites / Soho / Deluxe / Grand
Expected TOP: 30th June 2020
Architect: ADDP Architects LLP
Carpark Provision: Basement Carpark and MSCP
Sims Urban Oasis Unit Mix 
Sims Urban Oasis Unit Types
Suites are compact and functional units
Soho are urbanistic units for work, live and play lifestyle
Deluxe are exclusive units for multi-families lifestyle
Grand are prestigious premium units with option to upgrade to the finest finishes.
Sims Urban Oasis Site Plan 
The Developers

Sims Drive is a hidden Gem
Creating Thoughtful Spaces for Communities
Thoughtful Spaces will foster Social Communities
Successful Social Communities = Liveability
Why SiMS Urban Oasis?

The Location and its Connectivity.

City Fringe Convenience and Neighbourhood prices.

Largest Condominium Project ever in this tranquil residential enclave that enlivens.

Communities living within a "community" in SiMS Urban Oasis.

Facilities aplenty, more than 50 includes 2 Olympics size pools.

A skypark on the 19th Floor for viewing the sportshub vicinity and fireworks.

It has a Childcare and 6 retail shops.

4 clusters of Homes, Suites/ Soho/ Deluxe/ Grand to suit all home buyers, singles or families.

Walk to Schools and James Cook (S) University.

Walk to park connector and hip hangouts.
SiMS Urban Oasis is the Thoughtful and Comprehensive Condominium for YOU.
Foreigners eligible to purchase.
Call Roger 
(65)96201223
[si-contact-form form='1′]
Courtesy of GuocoLand, The Interactive Map to explore SIMS.

Highlights
Sims Drive, is a hidden gem tucked away on the edge of Singapore's CBD and Marina Bay, as Kallang and Paya Lebar transforms, it is set to transform into a hip and modern town at the city fringe. Sims Urban Oasis in Sims Drive is where you can enjoy both the excitement and connectivity to the city as well as the peace and tranquility of  nature.Paya Lebar Central is part of URA's larger decentralisation plan to promote alternatives to bring businesses and jobs closer to homes. Next to it is CET (Continuing Education and Training) East Campus by WDA (Singapore Workforce Development Agency)
Kallang Riverside, a 64-ha lifestyle precinct. 4,000 new homes, 3,000 hotel rooms and about 400,000 sq m of office and retail spaces is 5-mins drive from Sims Urban Oasis.
Sims Urban Oasis 4 Homes Clusters to cater for all types of home buyers, singles or families.
There will be one unit in SiMS Urban Oasis that suit your lifestyle. The living spaces are thoughtfully designed to be both efficient and functional.
Sims Urban Oasis Condominium's Floor Plans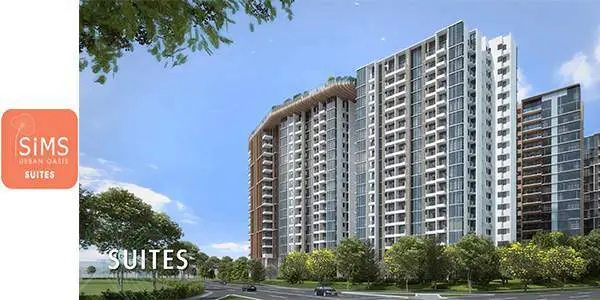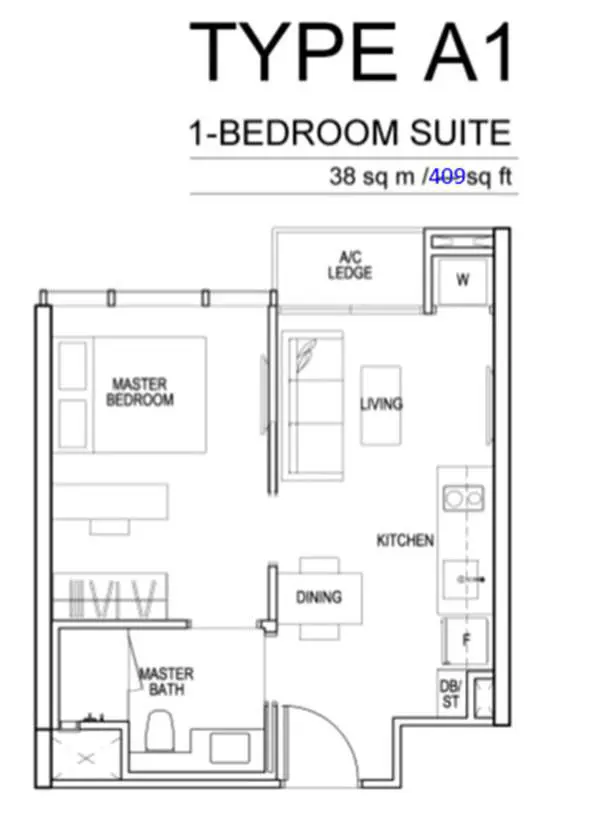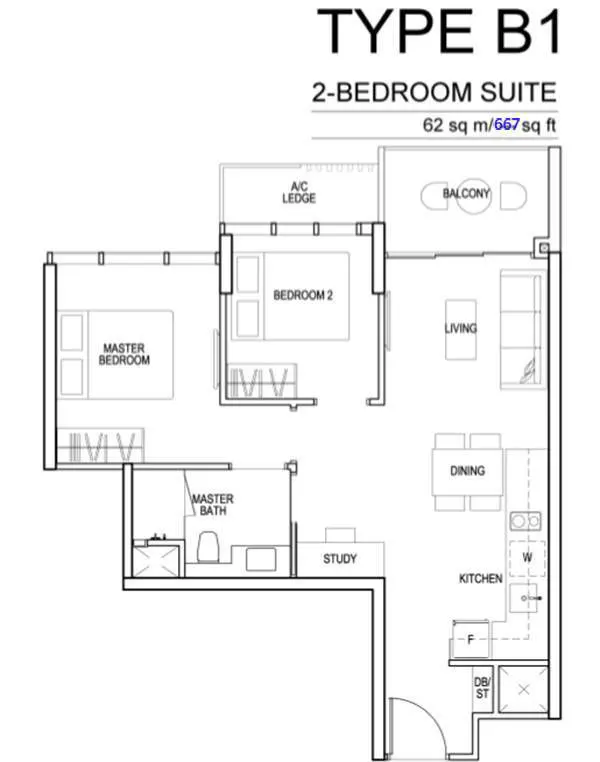 Sims Urban Oasis is the Thoughtful and Comprehensive Condominium for YOU. 
Foreigners eligible to purchase.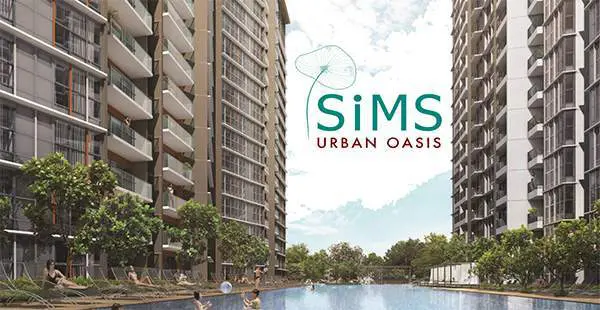 The relocation of Paya Lebar Air Base will have a positive impact on your investments in SiMS Urban Oasis in the future as it removes the height restrictions and free up land parcels which will be developed into new and exciting projects and plans in areas near and around your condominium.

James Cook University (JCU) Singapore will set up its new Campus at Sims Drive for its 3,400 students on Febuary 2015 and aim to expand student enrolment to 7,500 in 3- 5 years. This will be a source of rental demand for SiMs Urban Oasis owners.

The 2.4-ha SiMS Urban Oasis features a sky park @ level 19, a 300 sqm childcare, six (6) retail shops and a wide range of facilities that include 2 Olympic-length Swimming Pools, Children's Pool, Spacious Grand Lawn, Gym, Outdoor Fitness, Clubhouse, Children's Playground, BBQ Pavilion, Tennis Court, Meeting Pavilion, Social Pavilion and many more.

Fostering communities within a community, SiMS Urban Oasis 250,000 sq ft grounds are designed to create multiple zones (9 thoughtful zones) to cater to the needs of different communities, the young, the yuppies, the retirees and large families.

Bus Services to SiMS URBAN OASIS
64, 125, 40, 62, 63, 100, 155, 158, 80

OR
[si-contact-form form='2′]