THE JOVELL
The JOVELL is a brand new launch condo in District 17 along Flora Drive.
The Jovell is a lovely low-rise condominium in a cosy established residential enclave, not far from Changi Airport and The Jewel. An oasis of peace and seclusion, surrounded by private condo and low-rise housing.
There will be a unit (1, 2, 3 and 4 bedrooms) in The Jovell that suit you and your family. Enjoy this 8-Storey low density resort living community, with good land size of 242,558 sq ft.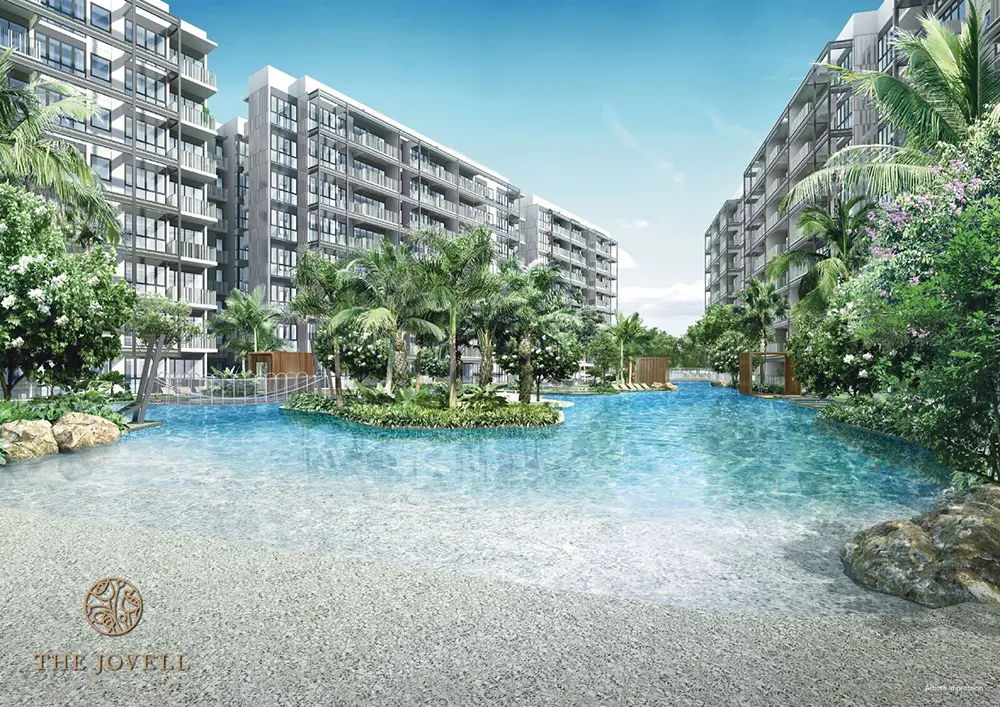 It is opens for sale.
I would like to know more about The Jovell @ Flora Drive
| Project Details | |
| --- | --- |
| Project Name | THE JOVELL |
| Developer | Tripartite Developers Pte Ltd |
| Address | 11,13,15,17,19,21,23,25,27 and 29 Flora Drive |
| District | 17 |
| Site Area | Approx. 22,534.4 sq m or 242,558 sq ft |
| Plot Ratio | 1.4 |
| Tenure of Land | 99-years Leasehold |
| Type of Development | Condominium with swimming pools, communal facilities and basement car park. |
| No. of Blocks / Storey | 9 Blocks / 8-storey |
| Total No. of Units | 428 units |
| Facilities | Full Condo facilities |
| No of Carpark Lots | 428 Lots + 6 Handicap car park Lots |
| Type of Carpark | Basement |
| Date of Vacant Possession | 1st August 2023 |
Surrounding THE JOVELL
What Azalea Park, Ballota Park, Carissa Park, Dahila Park, Edelweiss Park, Ferraria Park, The Gale, Hedges Park and The Infora have in common with The Jovell?
Another premium development by Tripartite Developers Pte Ltd. ( Hong Leong Holdings Limited ( HLHL ), CDL & TID )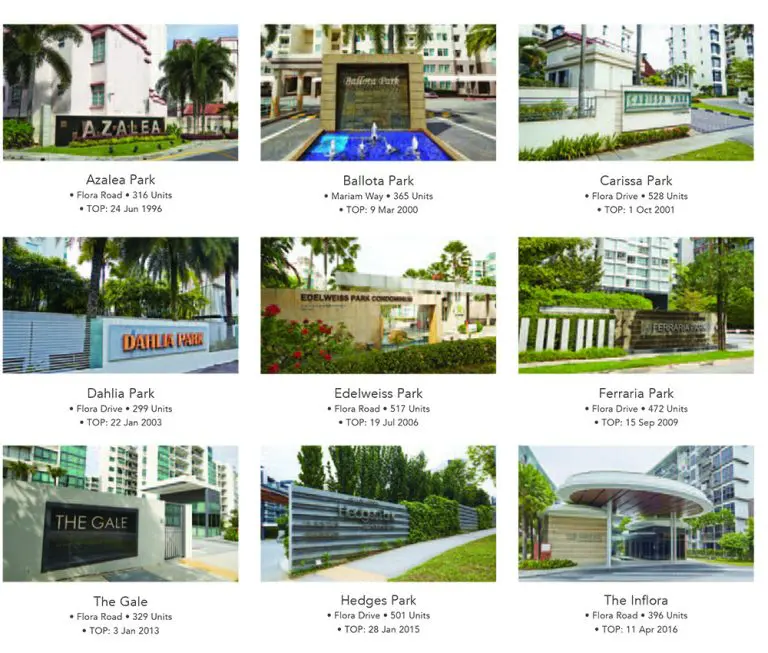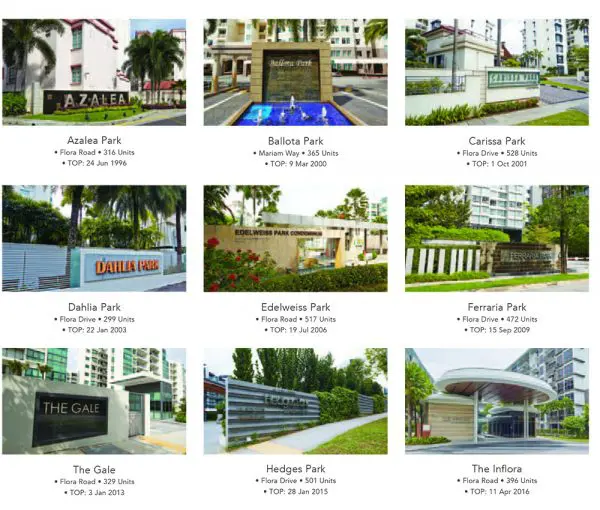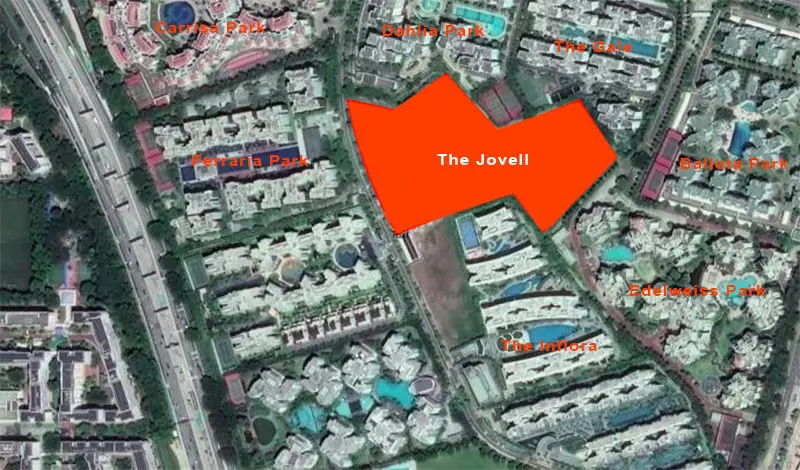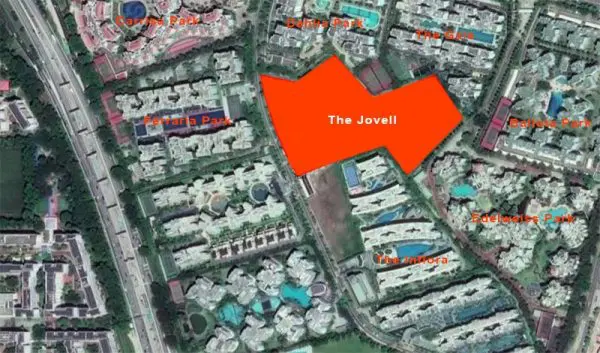 A resort home that is designed to meet all your needs and wants. A 200 metres pool to let you relax and have endless fun with your loved ones. 428 choice units of 1 /2 /3 / 4 bedrooms residing on a expansive 242,558 sq ft of Land. An extraordinary waterscape meanders gently through The Jovell, pampering residents with a continuous flow of invigorating water activities. The key to this rare oasis also unlocks the playful beach, a myriad of garden ponds, and tranquil havens that pamper body, mind and soul.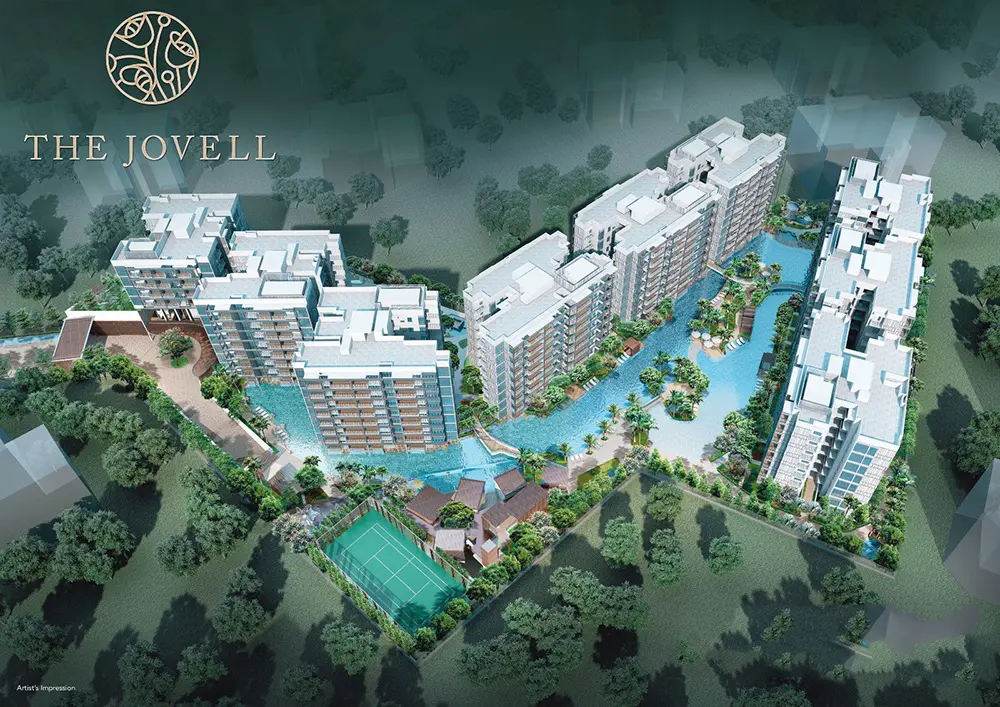 THE JOVELL SITE PLAN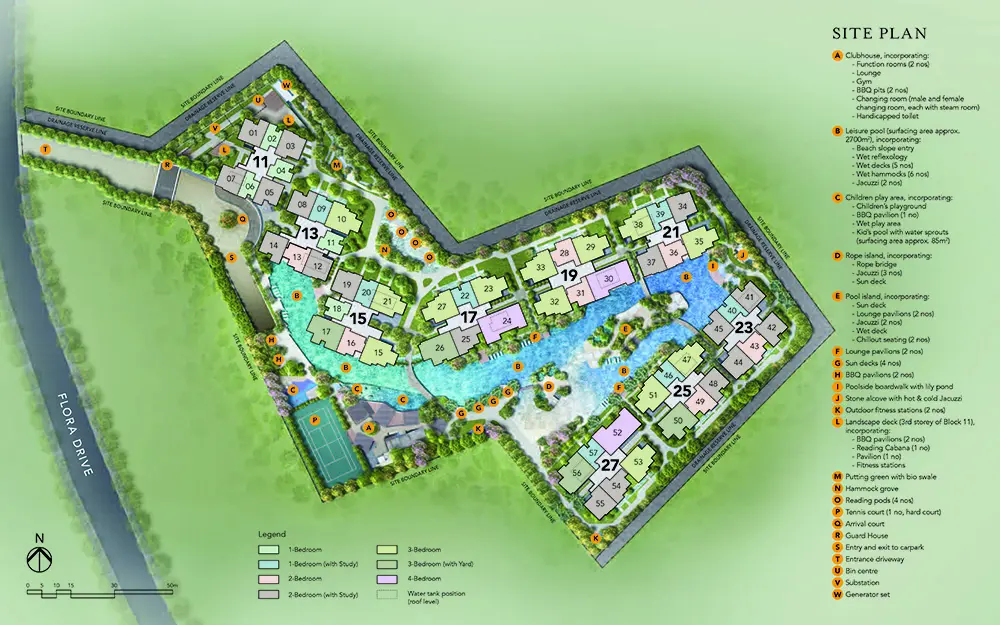 The Jovell Location Map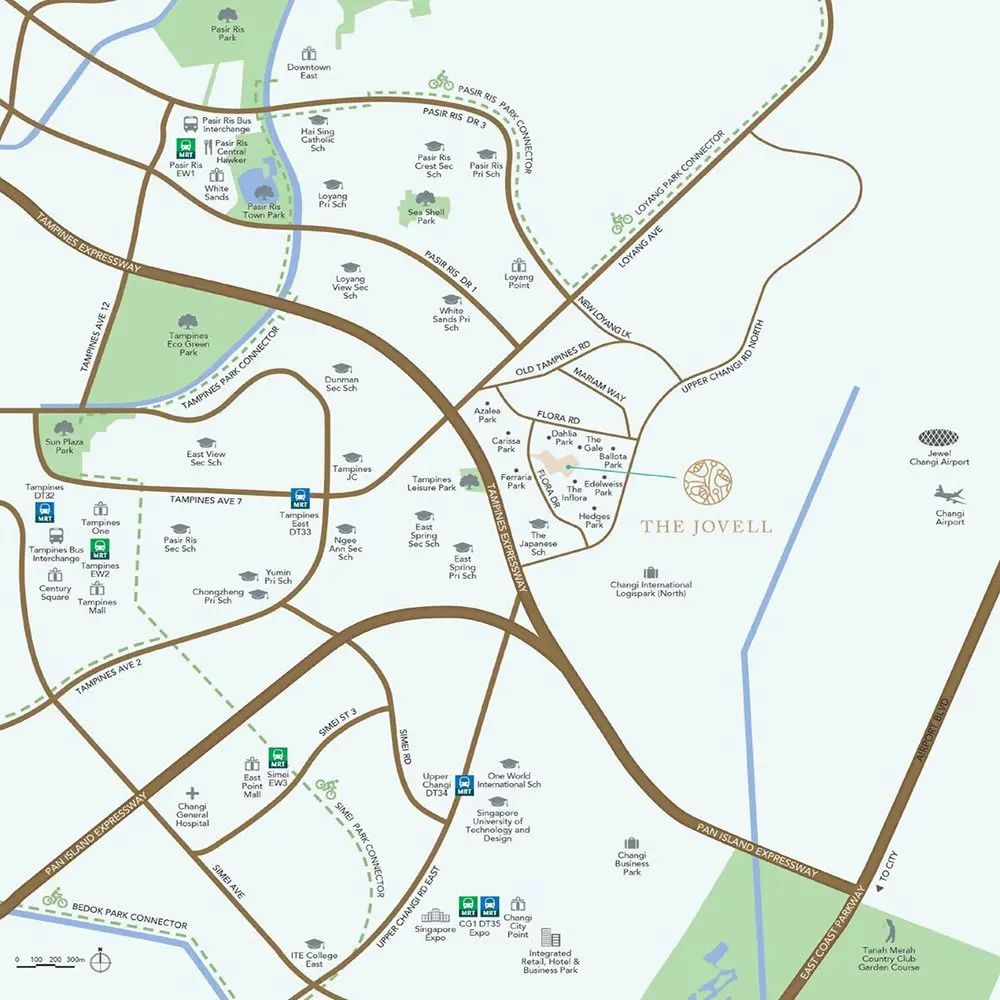 6 Things You Need to Know about The Jovell
Low density development with only 428 exclusive units

Beautiful and Lavish waterscaping in Tranquil enviroment

Efficient and Functional 1 – 4 bedroom layout choices

Within 10 minutes' drive to Changi Business Park, Tampines Regional Centre and Project Jewel @Changi Airport

Short drive to Ikea, Giants, Courts Mega Store, Changi City Point, Tampines Mall and HUB

Close proximity to international schools and University such as The Japanese School, UWCSEA, SUTD, Overseas Family School.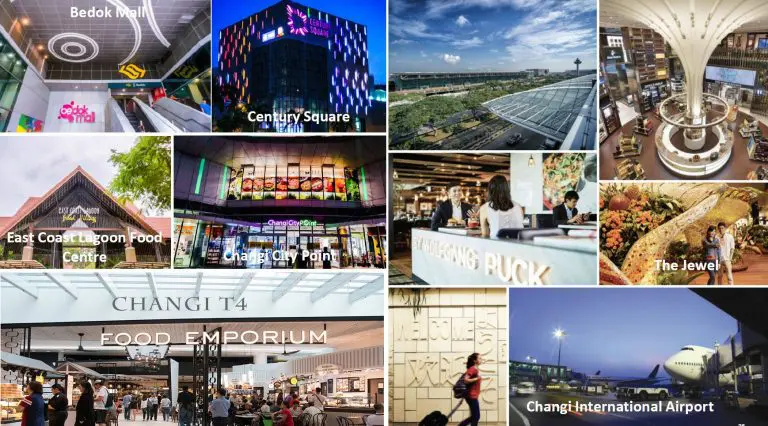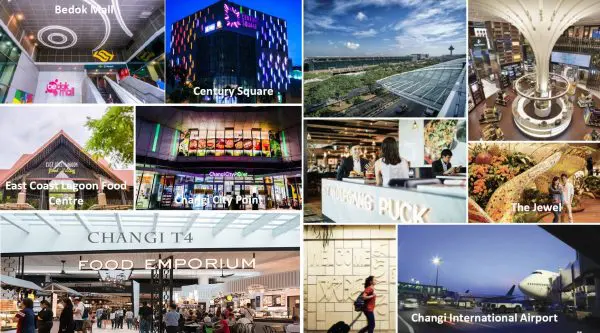 THE JOVELL FLOOR PLANS
MODERN, FUNCTIONAL AND PERSONAL.
The fine selection of units will appeal to those with exceptional tastes. Spaces are expansive, opening many exciting possibilities for personalisation. Delight in knowing that each unit comes fully equipped with carefully curated kitchen assistants such as a washer-dryer and refrigerator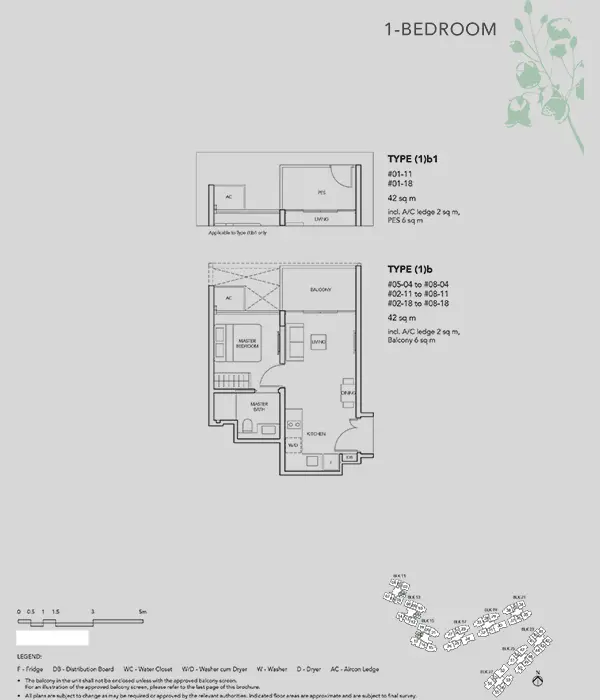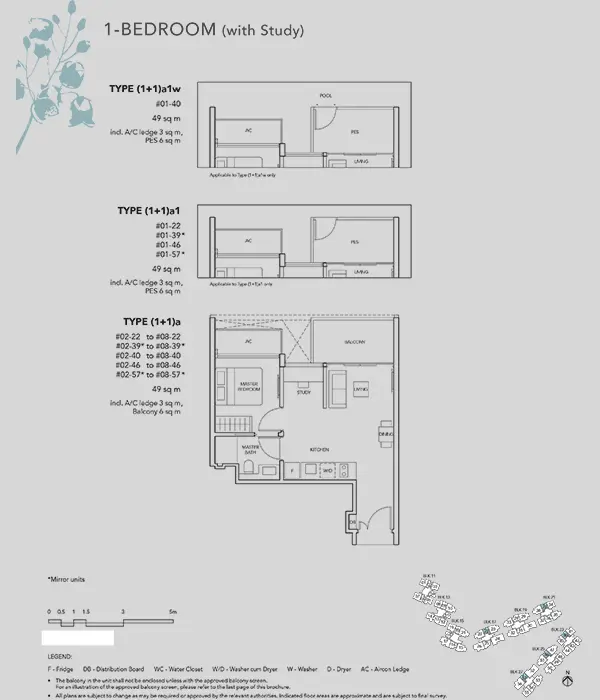 CREATIVE, SPACIOUS AND BRIGHT
Smart spatial planning and natural light allow fluidity of movements to pervade. Choice 1 and 2-bedroom units are designed with an alcove for work or study, freeing other rooms for more inspired uses. Practicality, functionality and aesthetics are harmon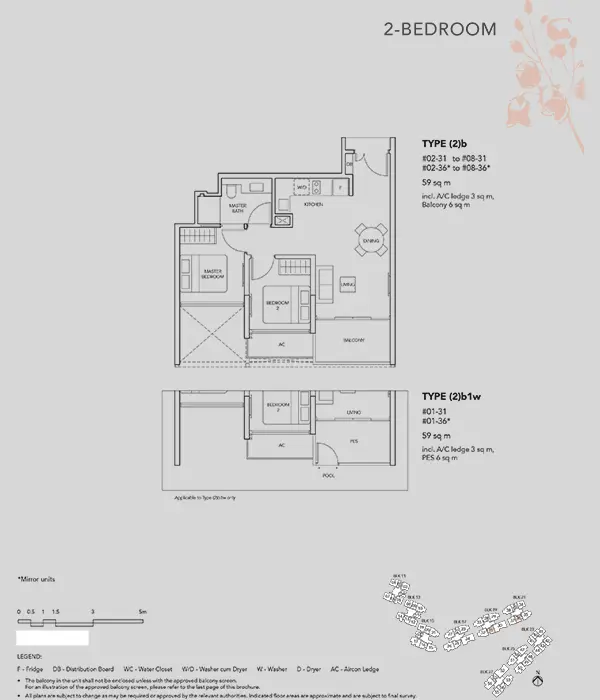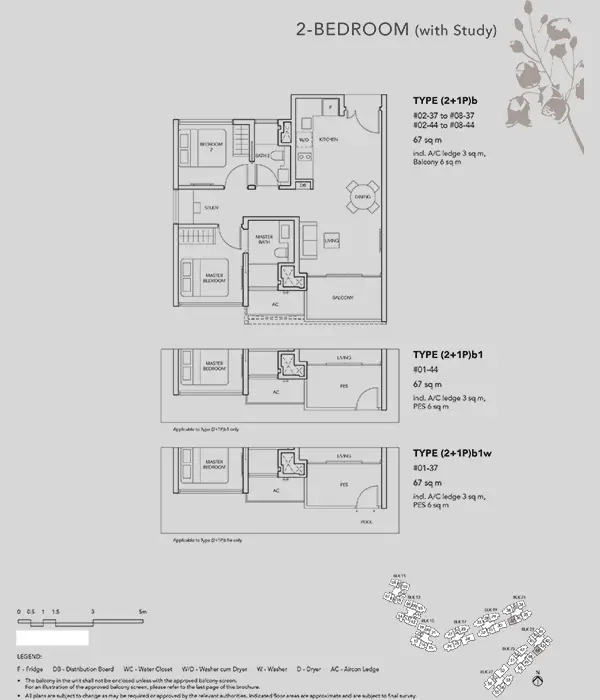 3-BEDROOM Floor Plan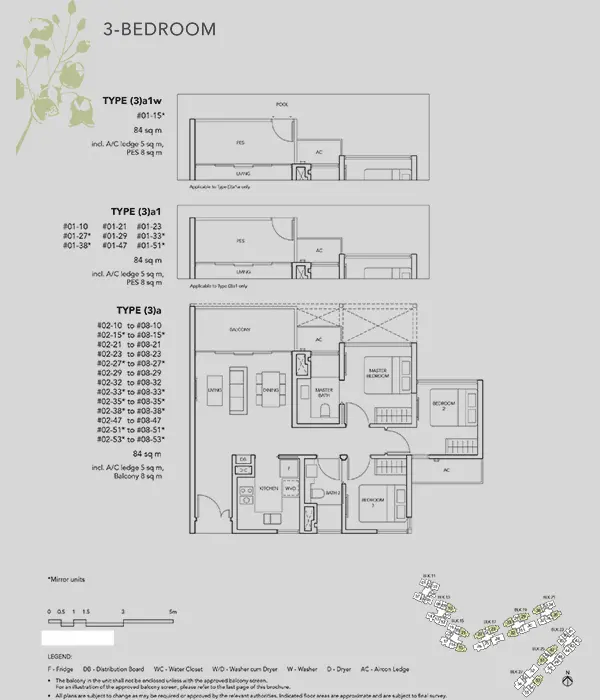 4-BEDROOM FLOOR PLAN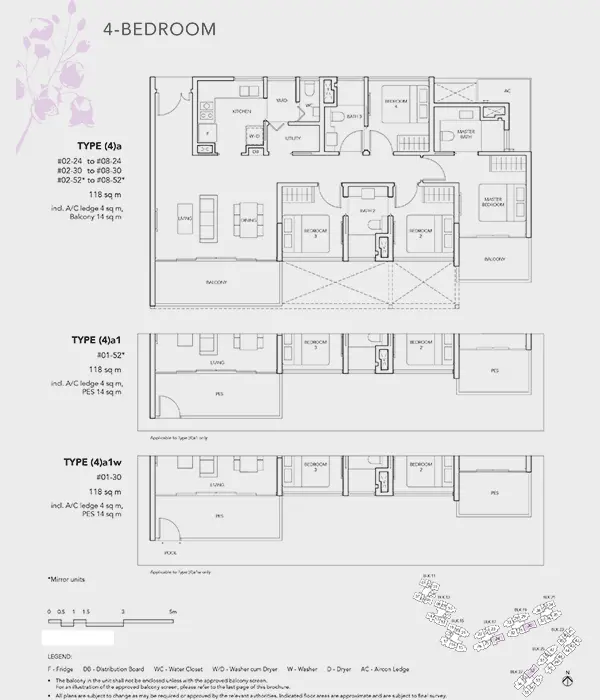 THE JOVELL PRICES
Attractive Prices
1 Bedroom From $588,000
2 Bedroom From $789,000
3 Bedroom From $1,018,000
Above are guide prices, subject to changes without prior notice and availability.
Gallery
Changi's Jewel is set to sparkle. From the air, Changi Airport's future Jewel is a glittering sight. When completed, Jewel Changi Airport slated to open early next year, will shine with more than 9600 pieces of glass, specially made in US, that frame its facade. The facade and works inside are expected to be completed by 4Q 2018. The 10-level mainly commercial development with five basement floors will house 300 shops and food and beverage outlets. Highlights include a 40m indoor waterfall and a five-storey garden with about 2,500 tress and 100,000 shrubs from countries such as Brazil, Ausr=tralia, Thailand and the United States. Connected directly to Terminal 1, Jewel will be linked to Terminal 2 and 3 via air-conditioned bridges with travelators. It is only a 3 mins drive from The Jovell.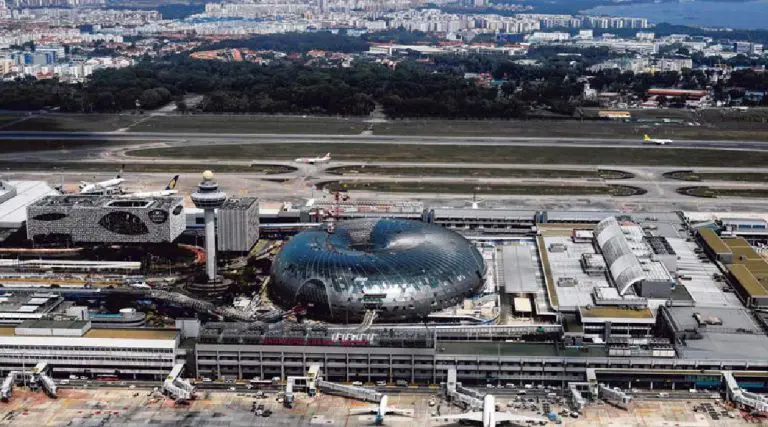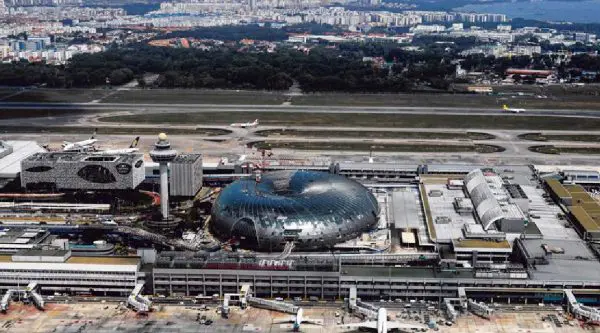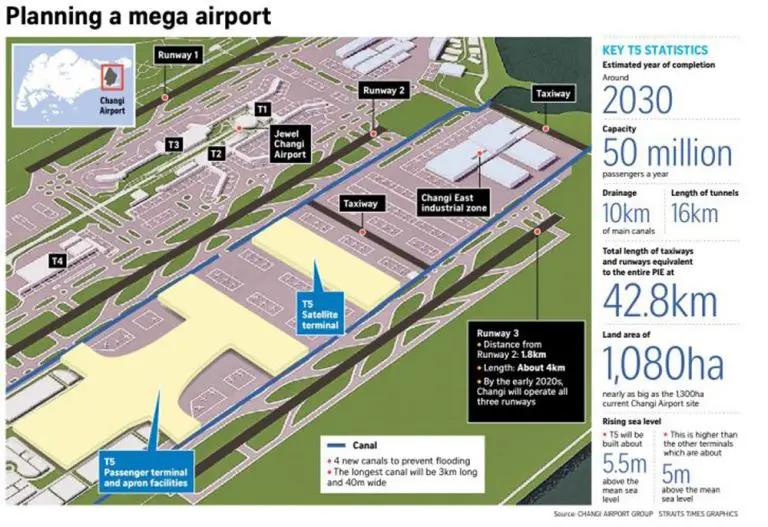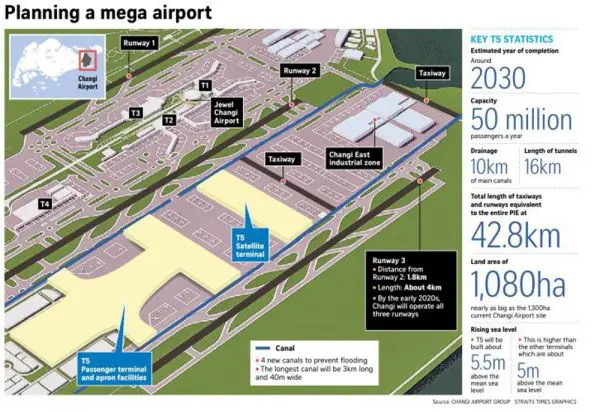 Home is where the heart is…. From the makers of many dream homes.
Another Premium Development by Tripartite Developers Pte Ltd.
( Hong Leong Holdings Limited ( HLHL ), CDL & TID )
BEACH ** GARDEN ** SANCTUARY
Nestled within Private Residential Enclave.
Live in your very own private beach resort at The Jovell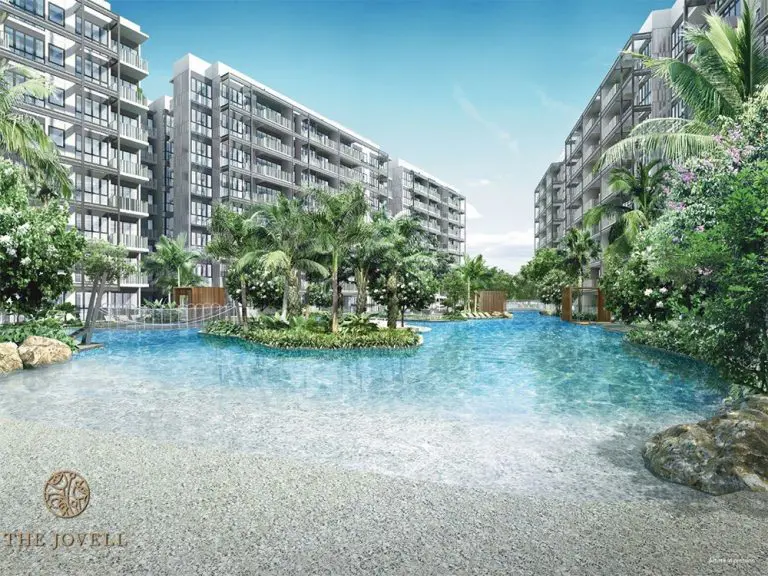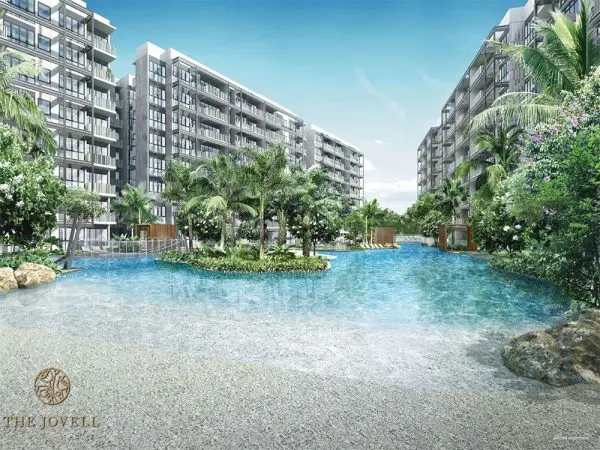 The project name was derived from Jovellana violacea, an unusual rarity from Chile with colorful sprays of happy little flowers. These sprightly blooms appear throughout Spring and represent Happiness and Cheer….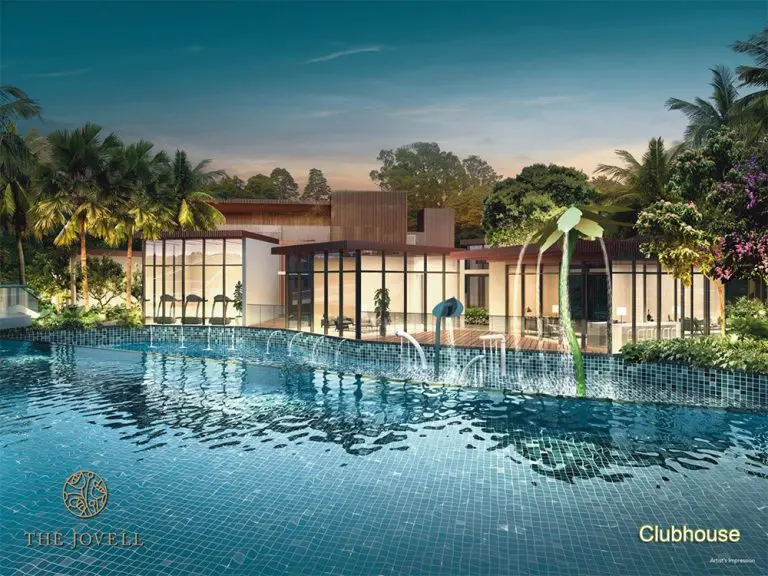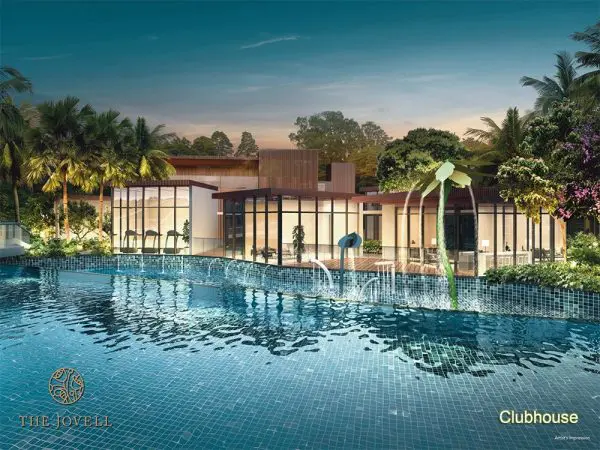 Indulge in private moments in this beautiful sanctuary. Coffee on my desk, Book on my hand.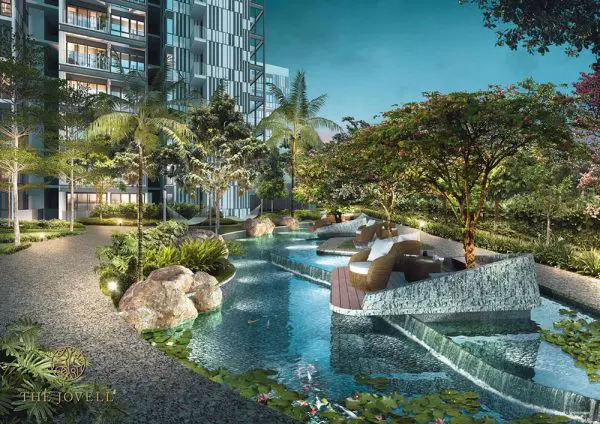 For Enquiries:
Developer: Tripartite Developers Pte. Limited (Co. Reg. No. 196800485K) • Developer's Licence No.: C1266 • Tenure of Land: Leasehold (99 Years lease commencing from 8 March 2018) • Encumbrances: Nil • Date of Notice of Vacant Possession under the S&P Agreement: No later than 1 August 2023 • Expected Date of Legal Completion: No later than 1 August 2026 or 3 years after the Date of Delivery of Vacant Possession, whichever is the earlier • Location & Lot No.: Lots MK31-20W & MK31-4822T at Flora Drive.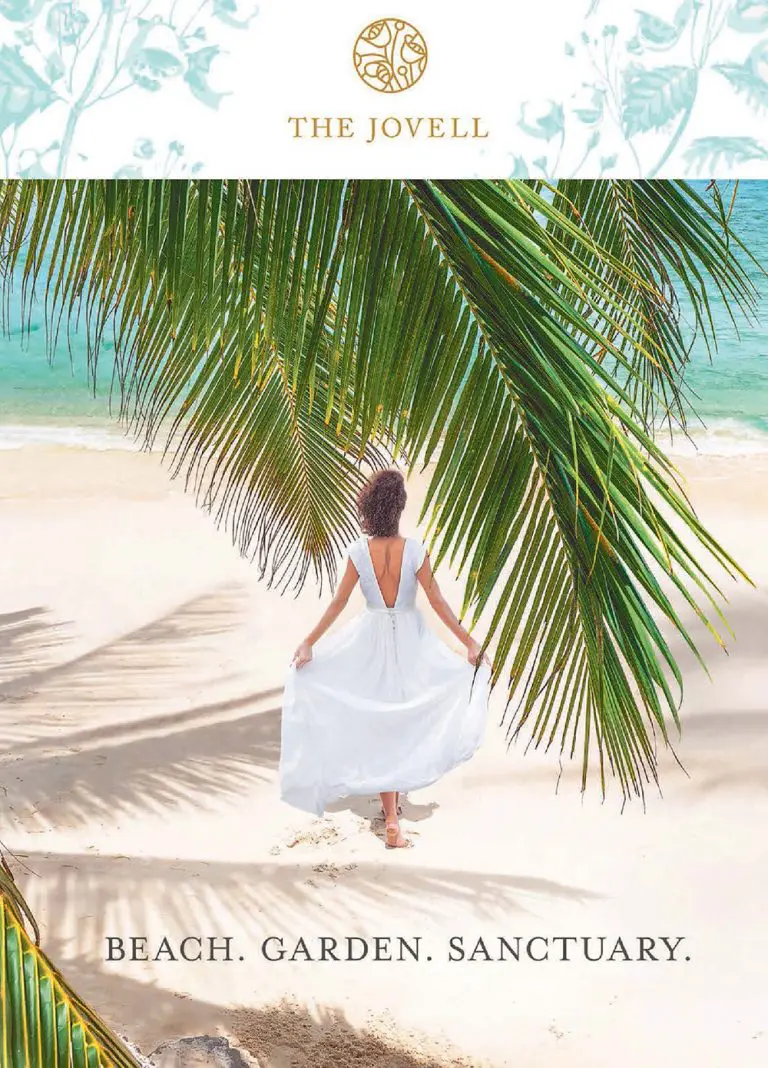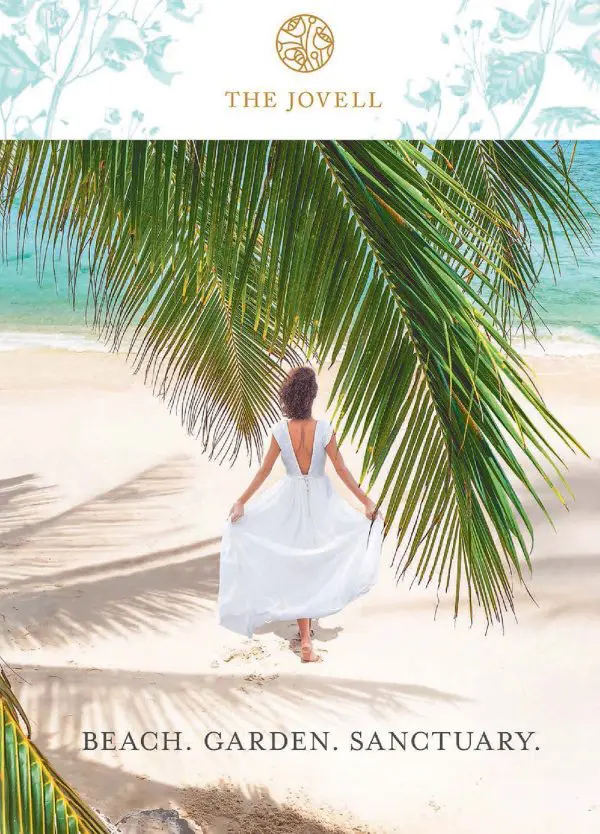 In
The Jovell

, there will be a unit (1, 2, 3 and 4 bedrooms) that suit you and your family. Enjoy this 8-Storey low density resort living community, with good land size of 242,558 sq ft.