PARC CLEMATIS | Brand New CONDO Launch @ Jalan Lempeng, Clementi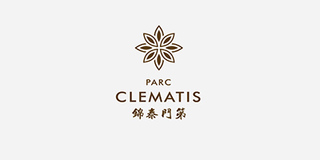 Brand New Condo Development in a superb location
Estimated 8-minute stroll from Clementi MRT station and Bus Interchange
Abundance of amenities including Clementi Mall, Westgate, Medical Hub
Close proximity to prestigious educational institutions (NUS, SIM, Ngee Ann Polytechnic, Singapore Polytechnic, Nan Hua Primary)
High investment potential, located near Jurong Innovation District, Jurong Lake District and One-North
8 Things You Need To Know about Parc Clematis Condo

1. Located at Clementi Planning area. It is situated at existing Park West Apartment along Jalan Lempeng, junction of AYE and Clementi Avenue 6 and opposite Faber landed house area.

2. The new development will consist of nine 24-storey tower blocks residential apartment development, 6 units of 2 storey strata bungalow and 12 units of 2 storey strata semi-detached (total 1468 units).

3. The 2 storey strata landed houses are located along Jalan Lempeng opposite of Faber landed house area and along the boundary next to Regent Park to create a building edge fronting landed area and low rise of 2 storey Apartment. It will consist of premium 5 bedroom units with wide frontage balconies.

4. The tower blocks are tilted within north-south orientation and avoid having apartment windows facing directly to AYE for the blocks along the AYE. The tower blocks are placed distance away between blocks to give better privacy for the apartment units and avoid having wall-like effect.

5. The tower blocks will be elevated up from the 1st storey landscape level, to allow 2nd storey residential block to look over the low rise cluster towards landed house area. By elevating the tower footprint up and placed each blocks distance away, it allow more greeneries at the base of tower blocks and giving a see – through vantage views towards landscape greeneries. It is also allow more sunlight and airflow through the site and the neighbourhoods. The total height for the blocks are within the allowable aggregate height for 24 storey residential building.

6. The proposed development will provide 2 vehicular entrances which take from the existing development entrance where the main drop off will be taken from Jalan Lempeng opposite Faber landed house and the secondary entrance will be taken from Jalan Lempeng next to the Regent Park. The proposed service entrance for bin centre and substation will be taken from existing service entrance at the end of Jalan Lempeng.

7. The proposed main side gate will be located next to the main ingress egress along Jalan Lempeng which allow enough width for the pedestrian path and cycling path.

8. The proposed secondary side gate will be located along the Clementi Avenue 6 which connect to the bus stop next to Regent Park.
---
| | |
| --- | --- |
| | |
| | |
| | |
| | |
| | |
| Expected Vacant Possession | |
| | |
| | |
| | |
| | |
| | |
| | |
| | 32 including Private lift and Clubhouse lift |